Reading Room Dedication
Reuben Soderstrom, P.L.G. (Public Library Graduate)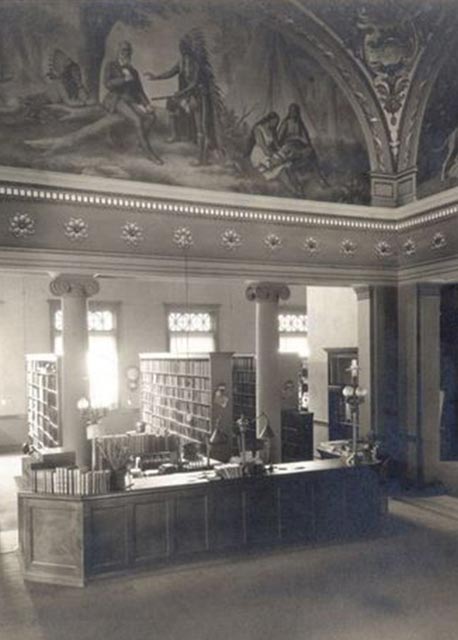 As a teenager, Reuben G. Soderstrom educated himself through voraciously reading the classics, American history, novels and more at the Streator Public Library—a Carnegie-endowed building that was constructed in 1903. Soderstrom always referred to himself not as a PhD but as a "PLG," public library graduate.
When the 13-year-old Soderstrom begin work as a teenager at a local newspaper, he quickly caught the eye of a local intellectual, John E. Williams, who sponsored Reuben for his first library card. Reuben in turn used this card to complete guided studies and assigned reading from Williams, who also invited the teenager to debating societies and parlor conversations about the politics of the times. Under Williams' tutelage, Soderstrom wrote weekly essays and soon began authoring a column for the Streator Trades and Labor Council newsletter. The young man was just getting started; over the course of his career he would write thousands of articles for the ISFL Weekly Newsletter that circulated to all 1.3 million members of the Illinois State Federation of Labor.
The Streator Library is a handsome building that sits adjacent to City Park, home of the Reuben Soderstrom plaza and statue. The Fusch murals in the Streator Public Library were painted on leather in a local Streator shop and installed in 1905; they depict scenes of Shakespeare, Henry Wadsworth Longellow, and Socrates.
In 2017, the library's reading room received an extensive renovation supported by a generous contribution by the Reuben G. Soderstrom Foundation.