Forty Gavels
The Life of Reuben Soderstrom and the Illinois AFL-CIO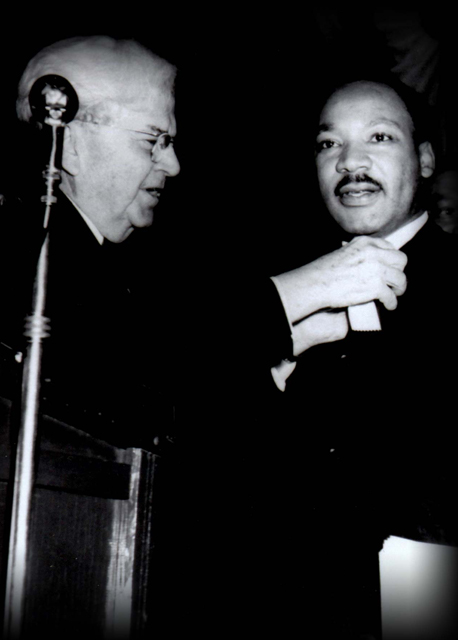 Forty Gavels is the groundbreaking, three-volume biography of the American Labor Movement's legendary leader, Reuben G. Soderstrom. As President of the Illinois State Federation of Labor and the Illinois AFL-CIO from 1930 to 1970--receiving a gavel for every year of his leadership--Soderstrom led one of the nation's largest labor organizations through the most challenging, exciting, and impactful events of the twentieth century.
From the horrors and sacrifice of the Great Depression and World War II to the triumphs of post-war recovery, the great merger of the AFL-CIO and on to the struggles and successes of the Civil Rights Movement, Soderstrom was there, forging a legacy as organized labor's most prolific voice. Adopting a year-by-year study of these years, this three-volume biography follows him to violent front-line strikes, rowdy union meetings in Chicago, and policy summits at the White House, making Forty Gavels one of the most in-depth studies of the American Labor Movement ever made.
Click here to learn more about this exciting new history of Illinois labor and its legendary leader.
Praise for Forty Gavels
"Reuben Soderstrom's legacy has been profound, lasting and inspiring. I encourage everyone to enjoy the great history of our state organization captured in the beautiful pages of this book. It is a real treasure worthy of the man it celebrates."
- Michael Carrigan, President, Illinois AFL-CIO
"We honor and welcome this biography of Brother Reuben Soderstrom, and salute his life-long dedication to improving the lives of working families both in Illinois and nationwide."
- Richard Trumka, President, AFL-CIO
"Reuben Soderstrom was a giant, one of the seminal figures of the labor movement at both the state and national level at a time when America was defined by transformative leaders and powerful institutions. It is profoundly gratifying to see his story—and the story of labor itself—told in such an in-depth and celebrated fashion. Teeming with extensive direct sources and photos, Forty Gavels will be an indispensable reference for students of organized labor and its role in the historical development of middle class America."
- Robert Bruno, Ph.D., Professor of Labor and Employment Relations, University of Illinois